Post-press works
Paper hardening
Paper hardening is used when posters or other publishings have to stiffened (cardboard of various thicknesses is used). Your publishing can be on one or both sides (cardboard on the back or in between the printed material).
Gravure printing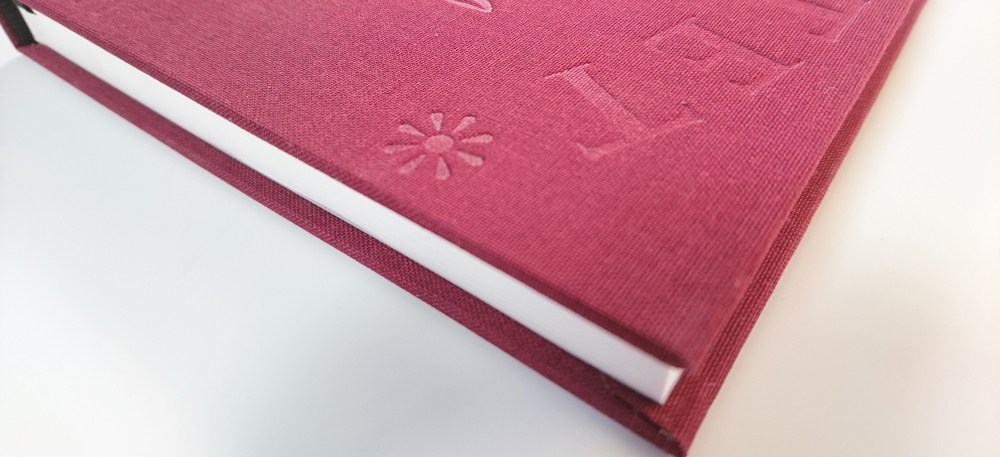 Gravure printing – it's a relief sign (blazon, logo or trademark) imprinted onto paper. It is a decorative element of the product that adds exclusivity. Usually used on postcards, business cards, covers and annual reports.
UV varnish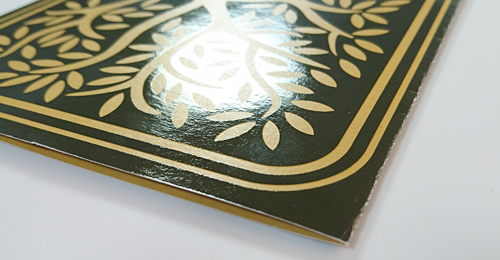 UV varnish can be full or partial. Partial UV varnish visually "lifts up" the varnished details thus giving it a 3-D effect. It used to add attractiveness to your product as well. UV varnish is especially shiny and the publishings look luxurious.
It is used on all types of calendars, postcards, book covers, sticky labels and other products. This type of publishing is classified as a VIP product.
Creasing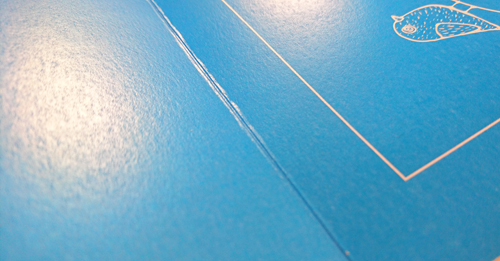 Creasing – folding line of thick paper (from 170 gsm).
Thermography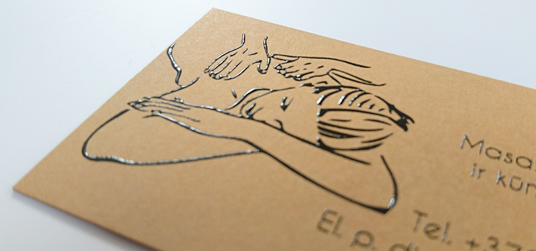 Thermoraphy makes printing elements elevated like Braile writing and the product becomes unique. This type of publishing is classified as a VIP product.
Foiling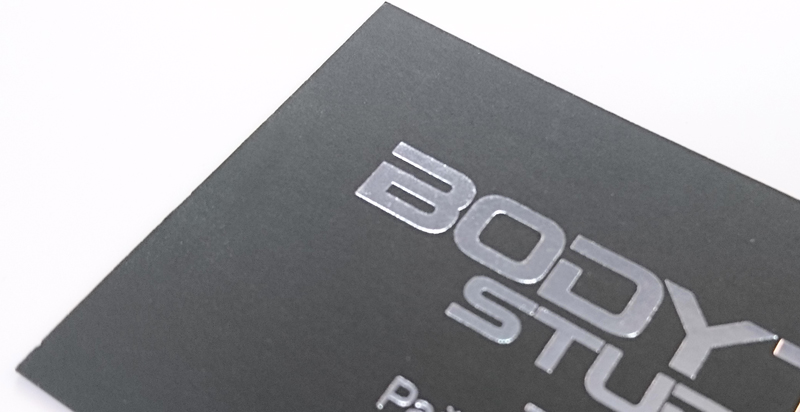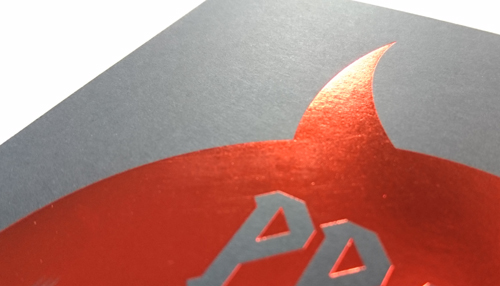 Foiling is an operation when gold sign is pressed onto the surface of the publishing. It is used to decorate business cards, postcards, invitations, books, notebooks and calendars.
Usually our clients wish to add a gold logo of their company on occasional products such as yearly statements, work calendars that are presented to their clients and employees.
Corner rounding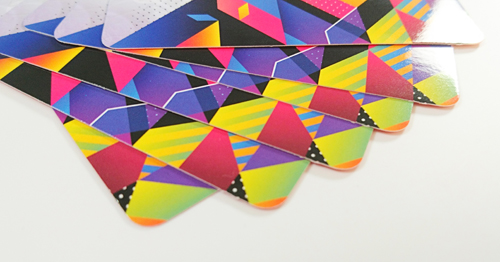 Corner rounding – is used in pocket calendars, notepads, various cards, folded booklets, labels and other products. It is one of the additional works for your publishing to make it exclusive. Rounded corners for pocket calendars and business cards is useful because the corners don't bend and the publishing looks more beautiful.
Riveting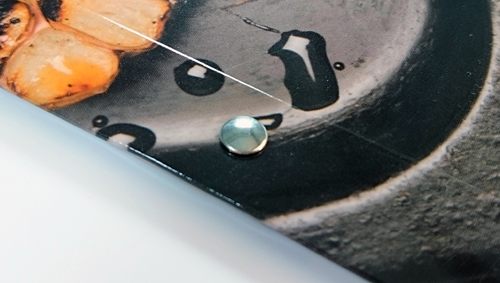 Riveting – usually rivets are used in calendars, posters, menus and other products. They not only act as a binging element, but can be used for design purposes.
Hole drilling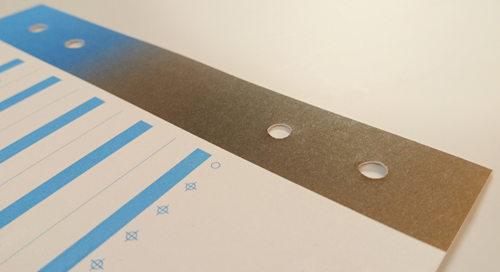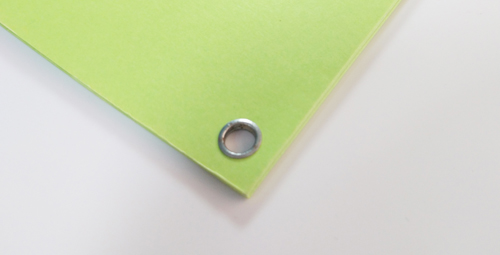 Hole drilling – drills 3 to 19 mm.
Folding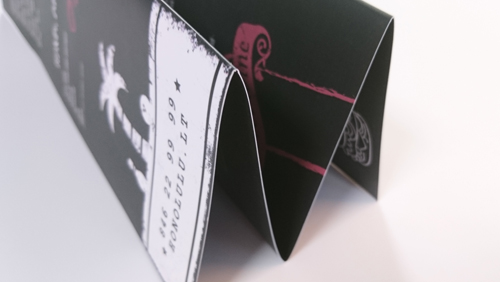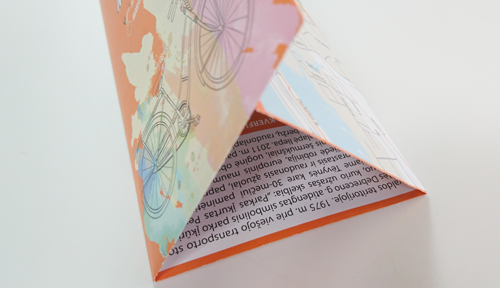 Folding – we will fold your product in various folding styles. Automated or manual folding is available.
Figure cutting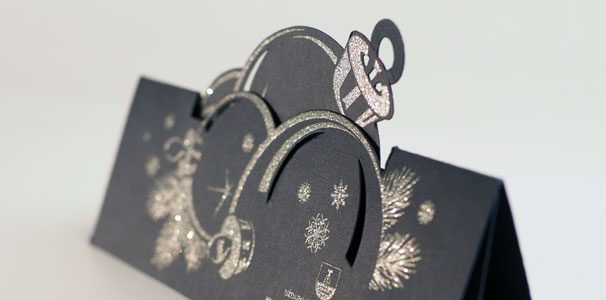 Figure cutting – various cutting forms for covers, dimensional details for postcards and non-standard packaging.
Item gluing

Gluing – we can glue paper from 100 g/m2 up to 450 g/m2 thick.
Lamination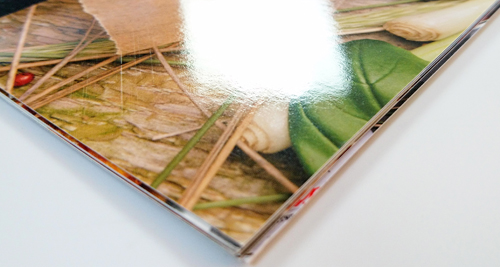 Lamination – using it the product is protected from outside effects such as tearing or scratching as well as looks better. Shiny or matt laminate film can be used.
Rubbed layer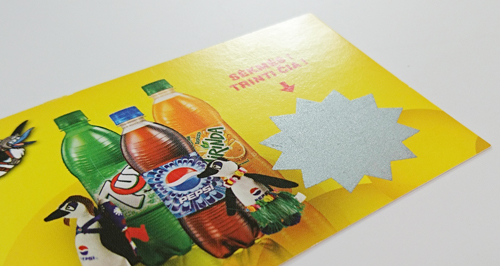 Abradable layer for lottery tickets – this type of coating is used on lottery tickets and other non-standard printings.
Numeration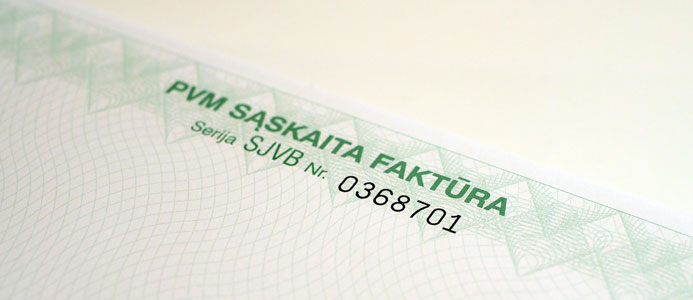 Numeration – usually tickets, vouchers, cheques, passes, discount cards, invoices, payment books and many other publishings are numerated.
Personalization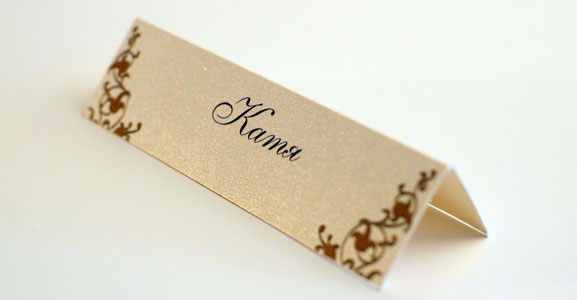 Personalize - It is a unique data implementation into a product. The most common personalization products are: diplomas, envelopes, invitations and etc...
Perforation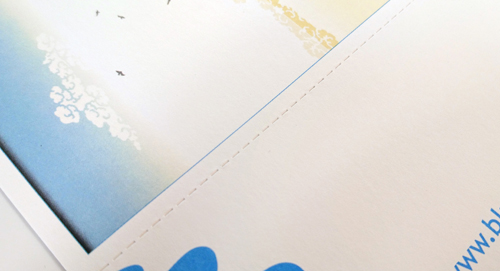 Perforation for easy tearing of the product's parts. Usually invoices, delivery notes, postcards, invitations and other products are perforated.
Registry cutting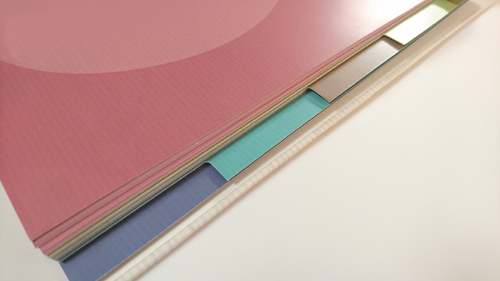 Registry cutting is used for notebooks, catalogues. It is very convenient when you need to find information quickly. For ex., the pages of the notebook are divided into sections that are marked by letters, digits, etc., catalogues are divided into products categories and so on. So when you need certain information you don't have to go through the whole catalogue as each section is marked with a registry.
Cutting
Cutting – we cut in various formats and forms.